16/08/2023 VinAI in the news
How VinAI is transforming safety cameras using AMD EPYC™ CPUs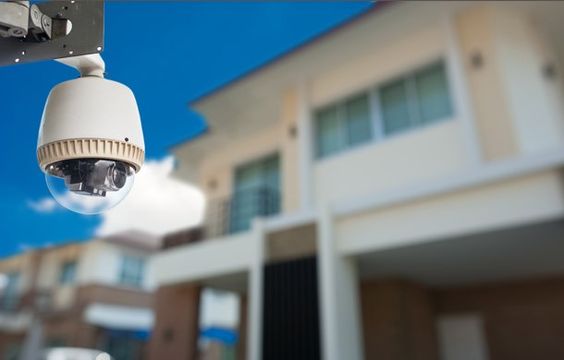 Discover how VinAI's 3rd Gen AMD EPYC™ CPUs help to process more video streams per server while ushering in heightened efficiency and cost-effectiveness for modern residential security systems. 
In the rapidly evolving world of artificial intelligence (AI), Vietnamese-based company VinAI is making significant strides in computer vision and its application to commercial and residential security cameras. By leveraging the power of AMD EPYC™ CPUs, VinAI has been able to enhance its AI processing server efficiency while reducing costs for customers. 
VinAI: Pioneering AI Solutions for Safety
VinAI, founded four years ago, focuses on AI products and is currently developing two business lines: Smart Mobility – which enhances safety for drivers, and Smart Edge (GuardPro) – transforming ordinary IP cameras into holistic AI systems for commercial and residential buildings. By turning cameras into proactive safety devices, VinAI is harnessing the power of AI to detect inattentive behavior, improve object and landmark detection, and enable facial recognition for enhanced security. 
VinAI has rapidly risen as a prominent player in this field, achieving the 20th spot in the 2022 Global AI Research Companies ranking based on proceedings from the 2021 International Conference on Machine Learning and the Neural Information Processing Systems Summit.   
The Need for Enhanced Processing Power
One of VinAI's key customers, Vinhomes, a leading residential developer in Vietnam, faces the challenge of providing enhanced safety at a low cost using cameras. With projects covering vast areas and requiring thousands of camera streams, Vinhomes needed a solution that could support the scale of their operations efficiently. 
To optimize the cost per stream and provide a scalable solution that could handle tens of thousands of camera streams economically, VinAI experimented with various types of processors. It was through this process that VinAI discovered "the 3rd Gen AMD EPYC™ processor was the best one on the market for increasing the video processing throughput so that each server can support as many camera streams as possible." says Professor Minh Hoai Nguyen, Principal Research Scientist & Head of Smart Edge, VinAI. 
Matching CPUs with Inference Acceleration
To maximize the throughput of the entire system, VinAI needed to find the perfect balance between AI processing on the DSP cards and the workload on the CPU. By optimizing both simultaneously, the company aimed to process as many camera streams as possible. Despite being equipped with only two AMD EPYC CPUs, each server could accommodate up to 16 accelerator cards. 
VinAI then worked with AMD to identify the most suitable processors for their needs. After conducting extensive experimentation and testing, VinAI determined that the 3rd Gen AMD EPYC processor outperformed other options, allowing the company to double the throughput from 500 to 1,000 camera streams per server. This surge in processing ability not only elevated VinAI's competence but also led to considerable cost savings for the company's clients.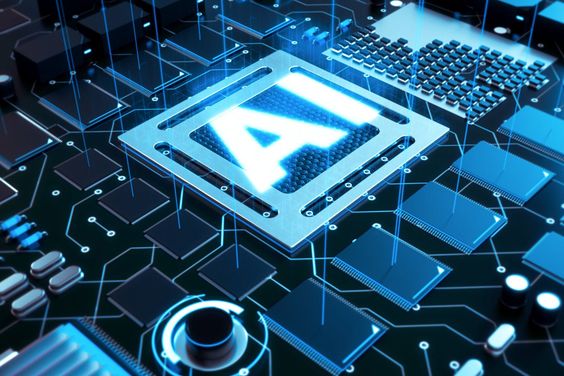 Energy Efficiency and Cost Savings
In addition to the powerful processing capabilities, VinAI also considered power consumption when selecting the components for their AI systems. The choice of Qualcomm cards, which require less power, combined with the energy-efficient AMD EPYC processors, resulted in a system that delivers impressive performance while consuming minimal power. 
Professor Hoai emphasizes, "We now exclusively use AMD processors. They are the best on the market in our opinion." By opting for AMD processors, VinAI was able to achieve a 35 percent reduction in hardware investment costs while processing a remarkable 1,000 camera streams per server. 
This synergy between the CPU and accelerators optimizes the system's overall performance, allowing VinAI to deliver cost-effective AI solutions at scale. In fact, VinAI has satisfactorily met the requirements of the Vinhomes project when covering 10,000 camera streams with a mere 15 servers. 
VinAI's collaboration with AMD and the utilization of AMD EPYC processors have propelled the evolution of safety cameras, transforming them into proactive AI-powered devices, doubling camera streams per server and reducing costs significantly. This collaboration keeps VinAI on the cutting edge of AI technology, enabling continued innovation in enhancing safety and security across residential and commercial domains. 
Established in 2019, VinAI ranks among the world's top 20 AI research companies, boasting numerous practical projects. Headquartered in Hanoi, VinAI has a global presence, including locations in Ho Chi Minh City, the US, Europe, and Australia. With a team of nearly 200 esteemed researchers and engineers, VinAI is dedicated to transforming cutting-edge AI research into problem-solving products and services. The leadership team comprises AI and mobility experts with backgrounds from prestigious institutions like Google DeepMind, Bosch, and renowned universities. Learn more at vinai.io. 
Back to News