27/04/2022 Achievements blog
Highlights from the AI Residency Program: 2022 Outstanding Numbers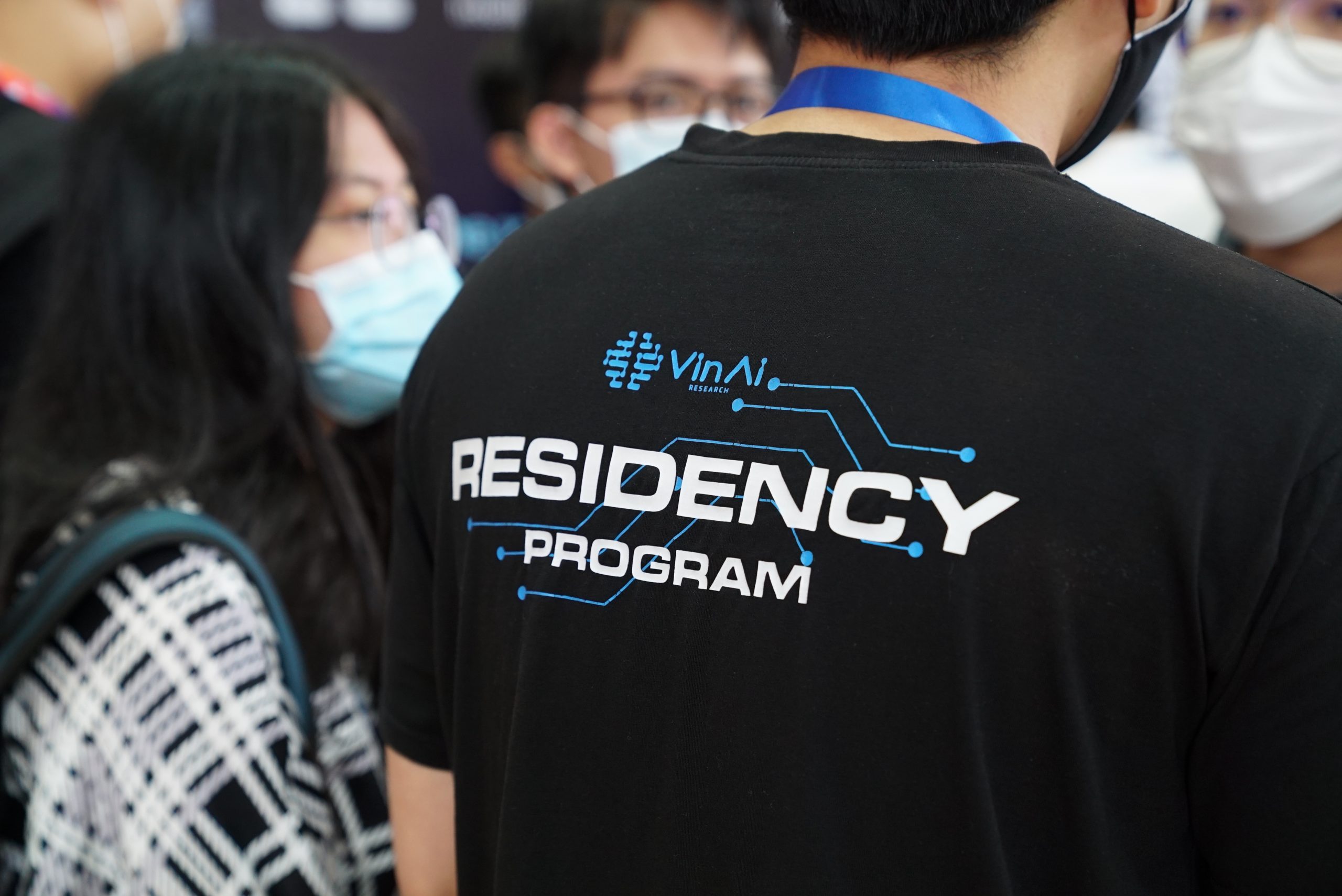 Since 2019, we are proud to be the first and most reputed AI Residency program in Vietnam. Mentored by world-class research scientists, the residents have made ground-breaking contributions in AI research by publishing research findings in top-notch venues.  
We would love to show you some numbers, collected from 17/04/2019 to 19/04/2022, to tell you more about us: 
First, let's look at the big picture:
600 – Applications we received, and the number is still growing… 
300 – Candidates have passed the Application screening and been interviewed by our Research Scientists. Since Batch 6, we have renewed our recruitment process by introducing a more stringent hiring process comprising of 4 rounds: CV Application & Screening, Online Entrance Test & Video Presentation, Coding Interview, and Research Interview. 
70 – Research residents have joined our program and they are provided with courses in Machine Learning, Mathematics, Computer Vision, Natural Language Processing, English, etc. led by our world-class mentors. 
Next, we will share our residents' highlighted achievements so far.
33: is the number of accepted and published papers at Top-tier conferences such as NeurIPS, ICML, ICLR, CVPR, ACL, EMNLP, etc. that our residents have been the first authors of. See our AI Residency Publications at https://www.vinai.io/publications/  
58: is the number of Ph.D. scholarships that our residents have received after a 2-year residency program from the TOP 20 Best Computer Science Universities worldwide: 
23 scholarships were offered to 10 out of 11 (91%) Batch-1 residents.

 

22 scholarships were offered to 9 out of 13 (69%) Batch-2, 3 residents.

 

13 scholarships were offered to the Batch-3, 4, 5 residents who will soon finish the residency program.

 
Some Ph.D. scholarships highlights include Harvard University, The University of Texas at Austin, École Polytechnique Fédérale de Lausanne (EPFL), The University of Chicago, Carnegie Mellon University, University of Adelaide, University of Rochester, University of Massachusetts Amherst, University of Maryland – College Park, Johns Hopkins University, Cornell University. 
The remaining Batch-1, 2, 3 residents succeed in being young entrepreneurs or full-time VinAI research engineers. 
49: is the number of filed patents (both in Vietnam and US) that our residents have been co-authors of.  
If you are interested in joining our Batch-8, applications for AI Residency program 2022 are now open!
Should you need any information, please contact us via email: job@vinai.io 
Back to News