22/02/2023 Achievements blog
Welcome onboard Residents Batch 9!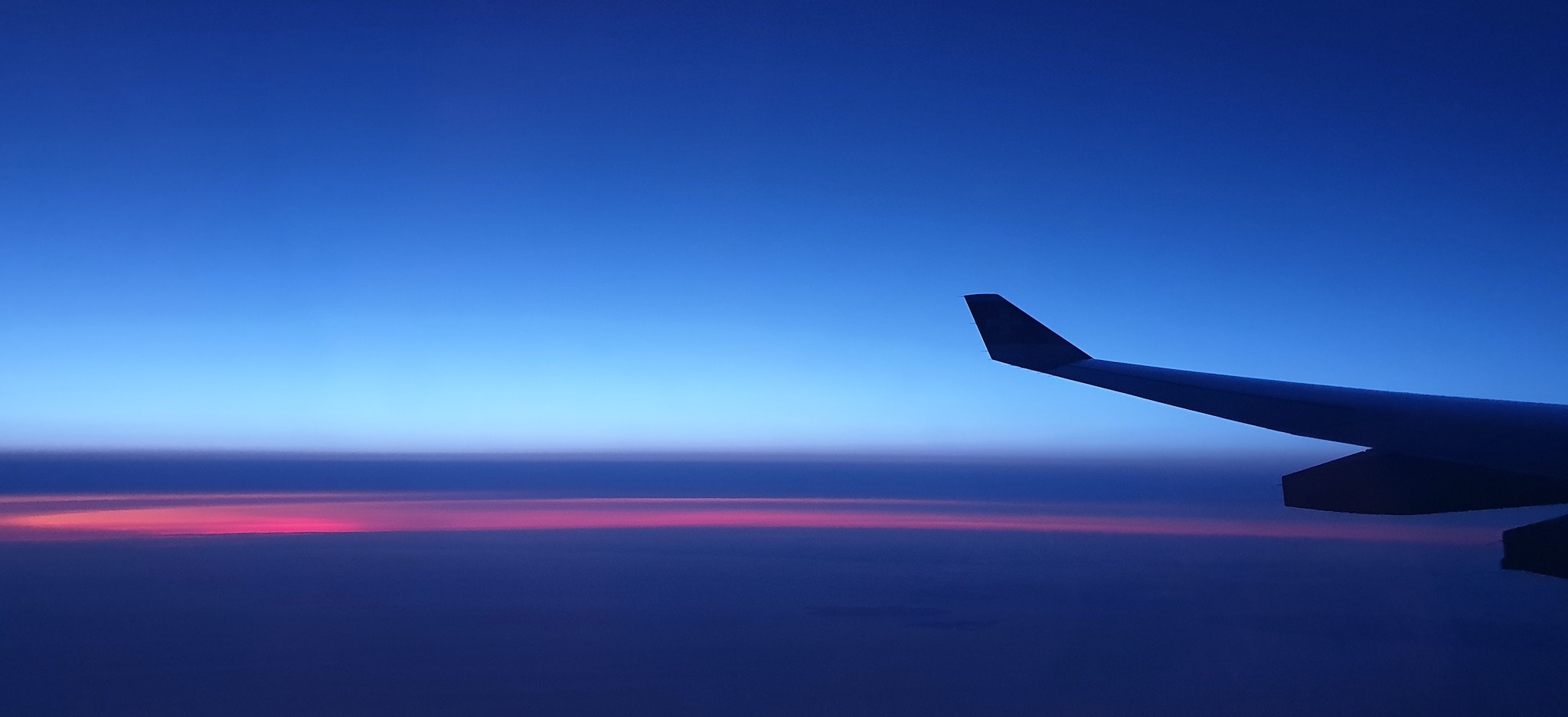 February 2023, after a stringent hiring process consisting of CV Application & Screening, Online Entrance Test & Video Presentation, Coding Interview and finally a Research Interview, we have succeeded in selecting our immensely talented residents & interns to join our 9th cohort. 
Please join us in congratulating the New Residents & Interns of the VinAI Residency Program! 
Batch 9 Residents: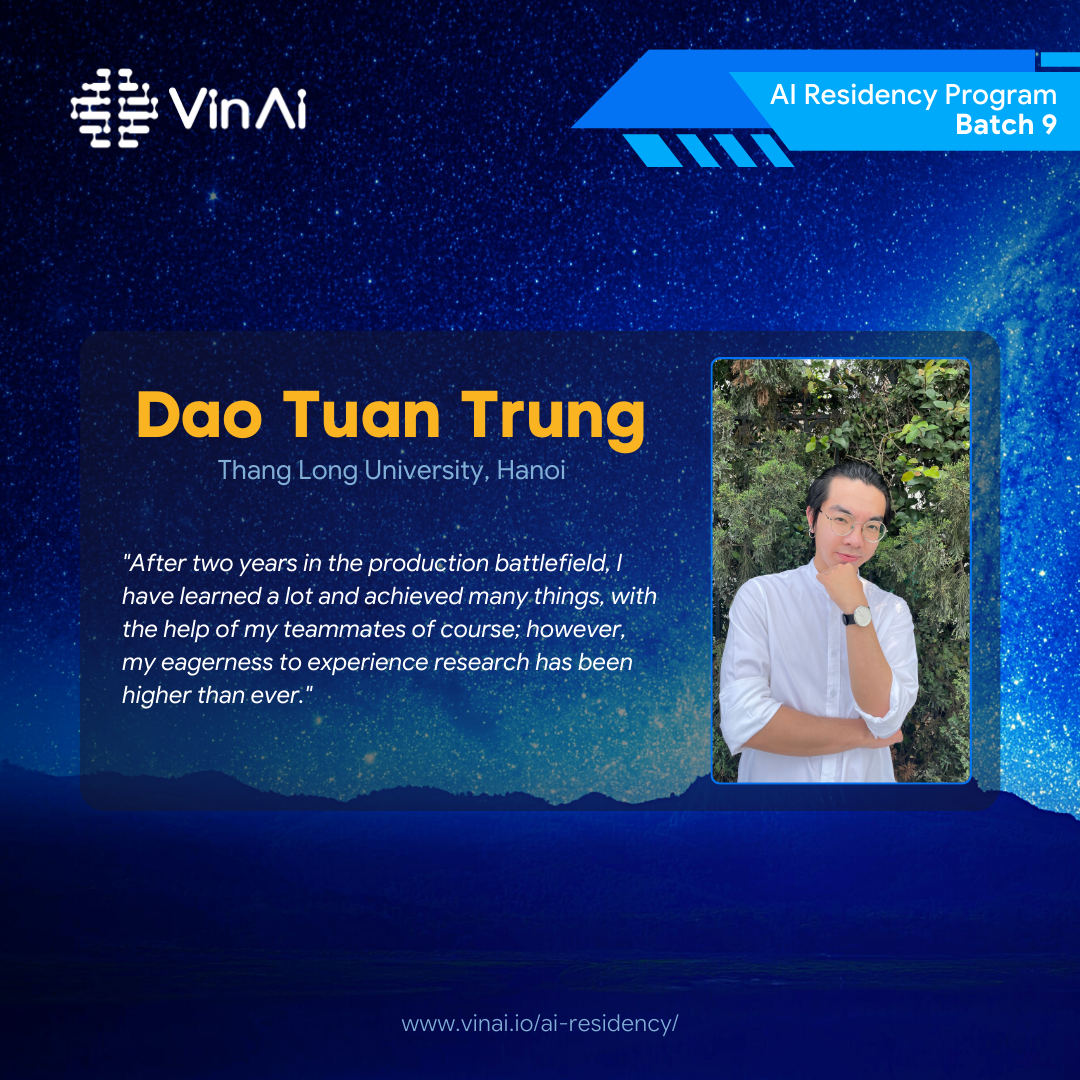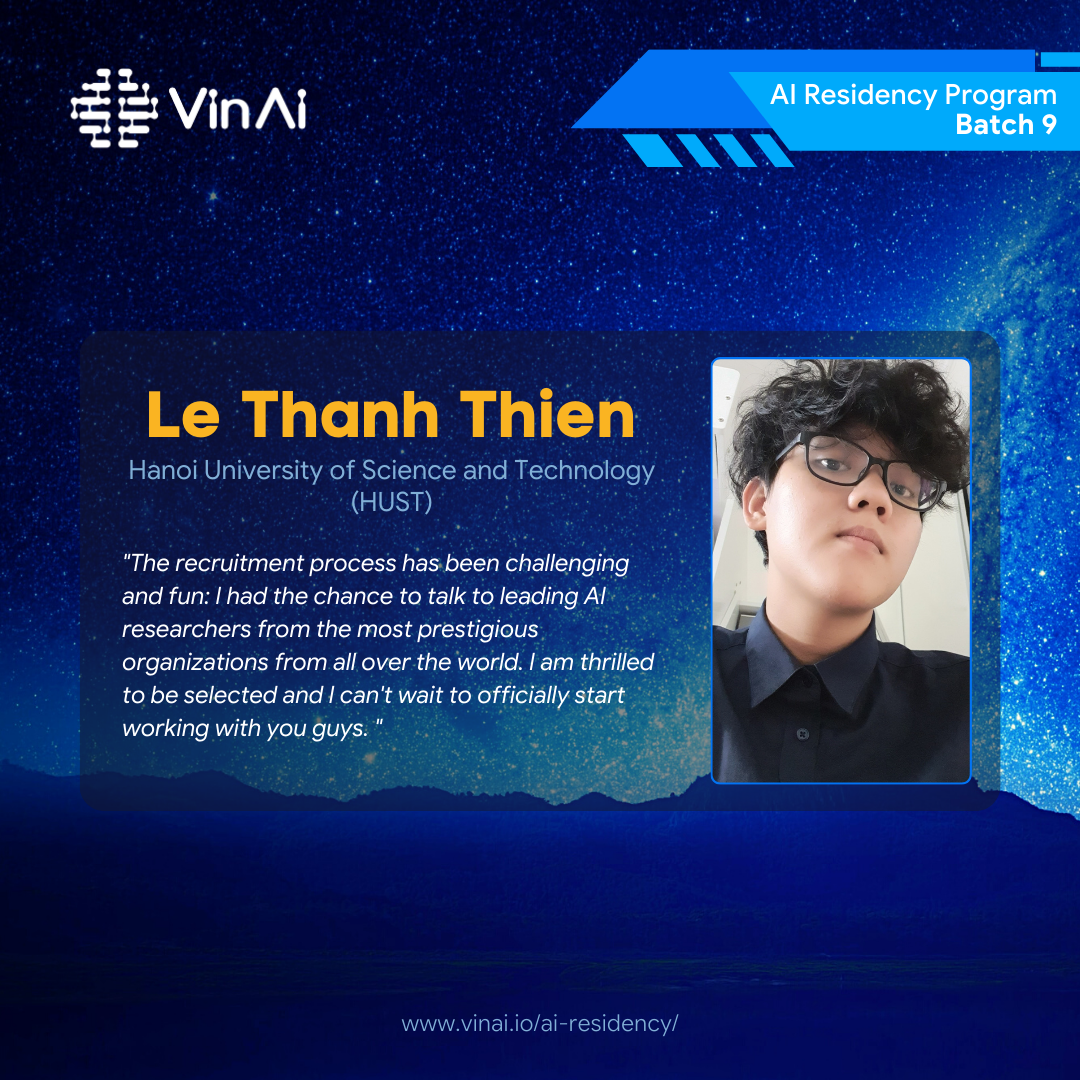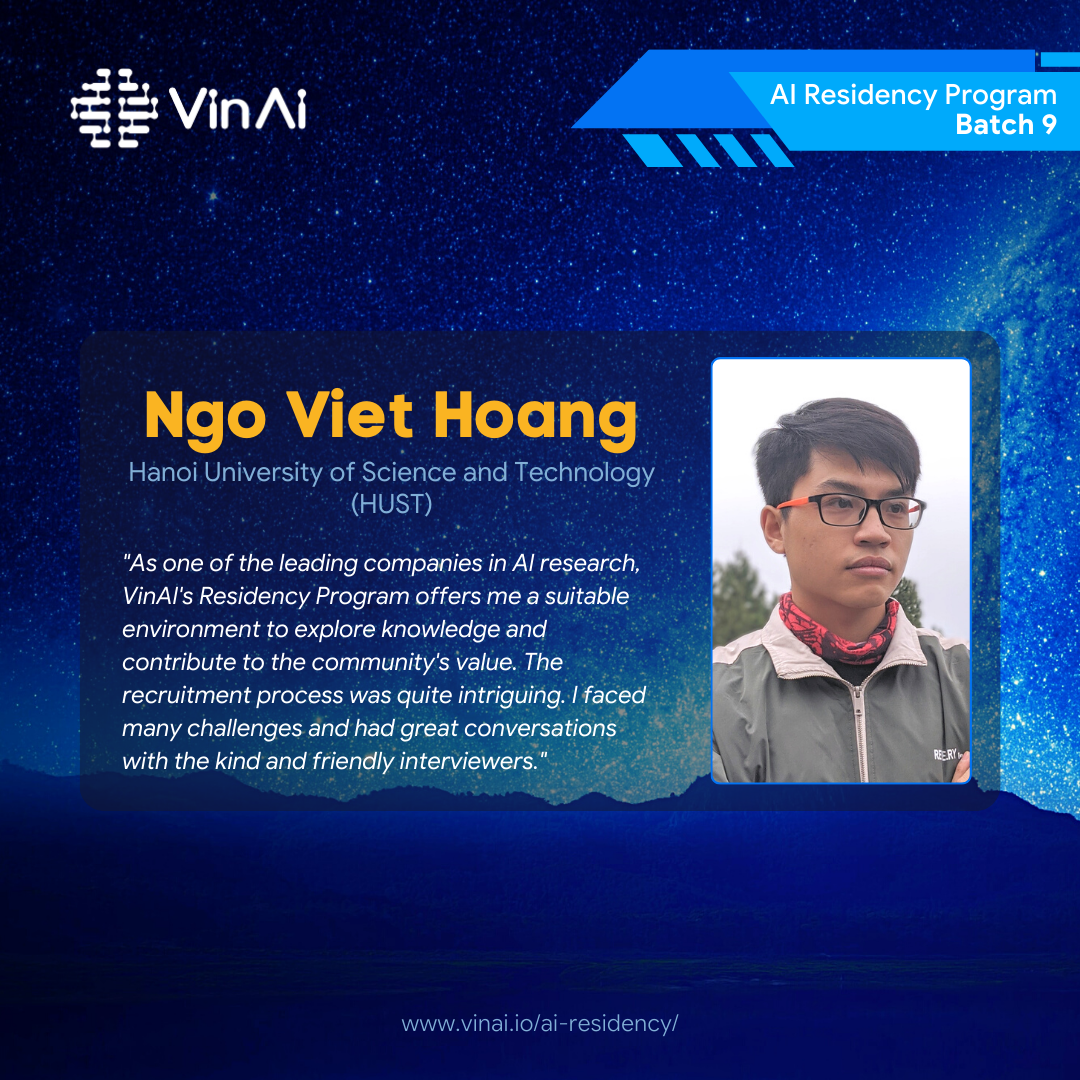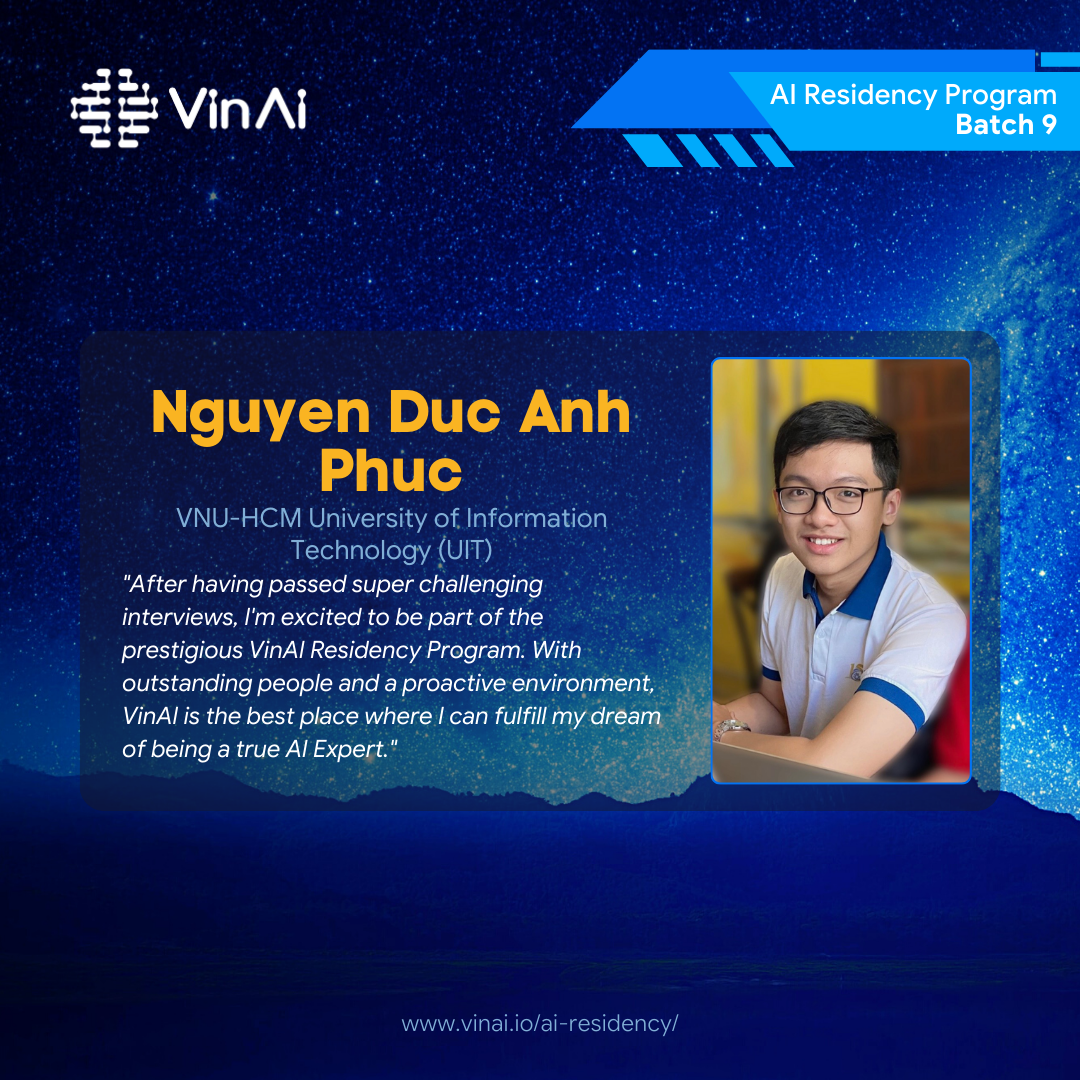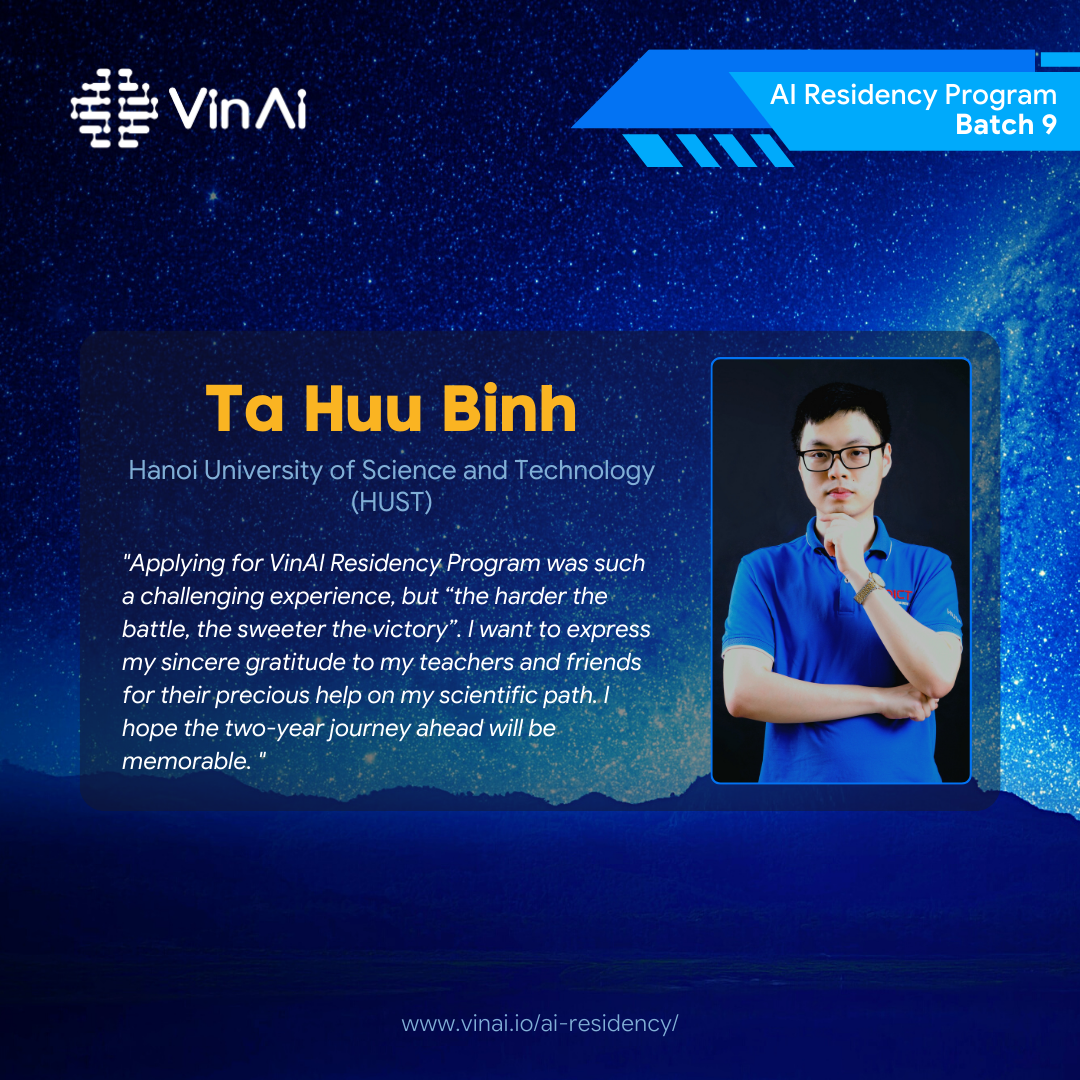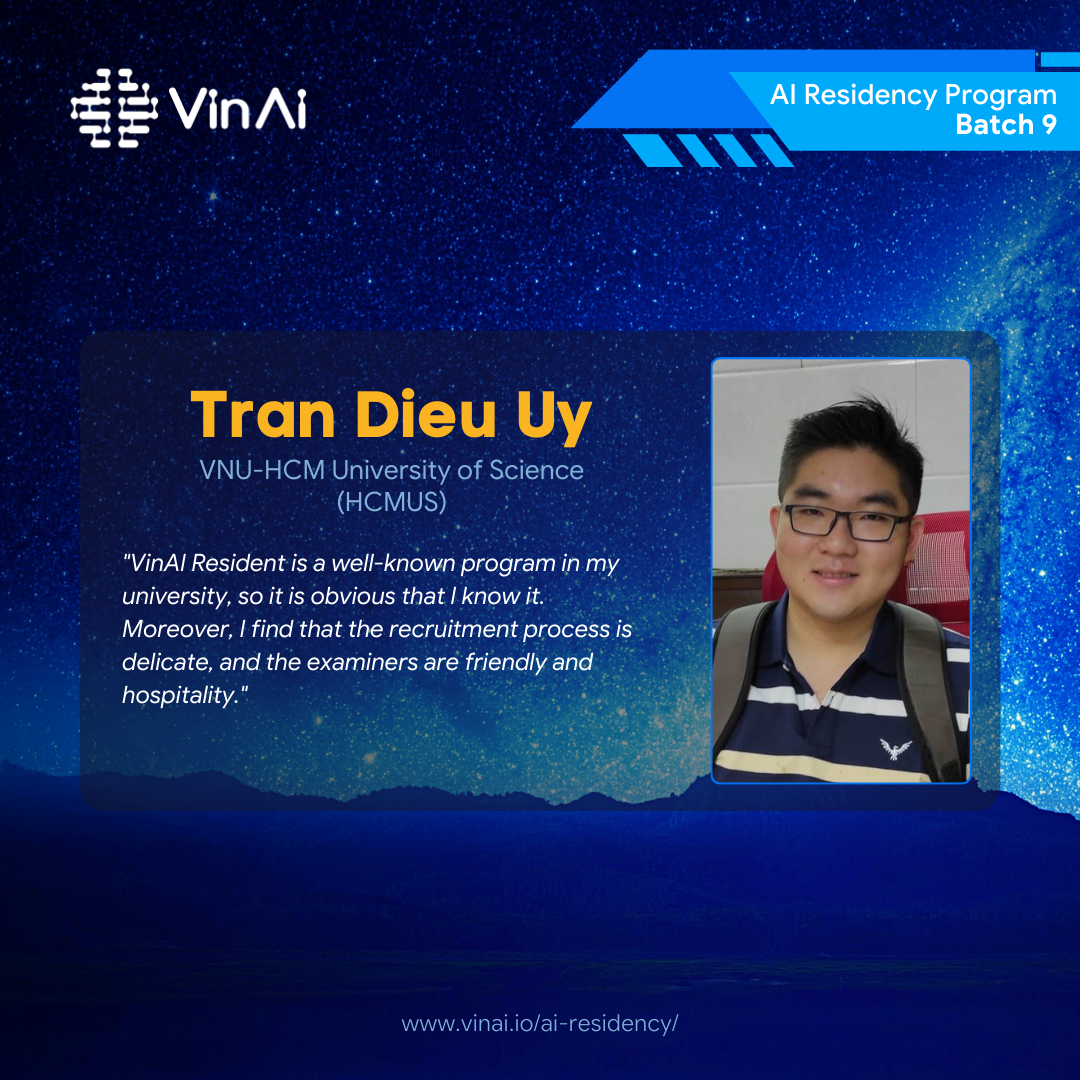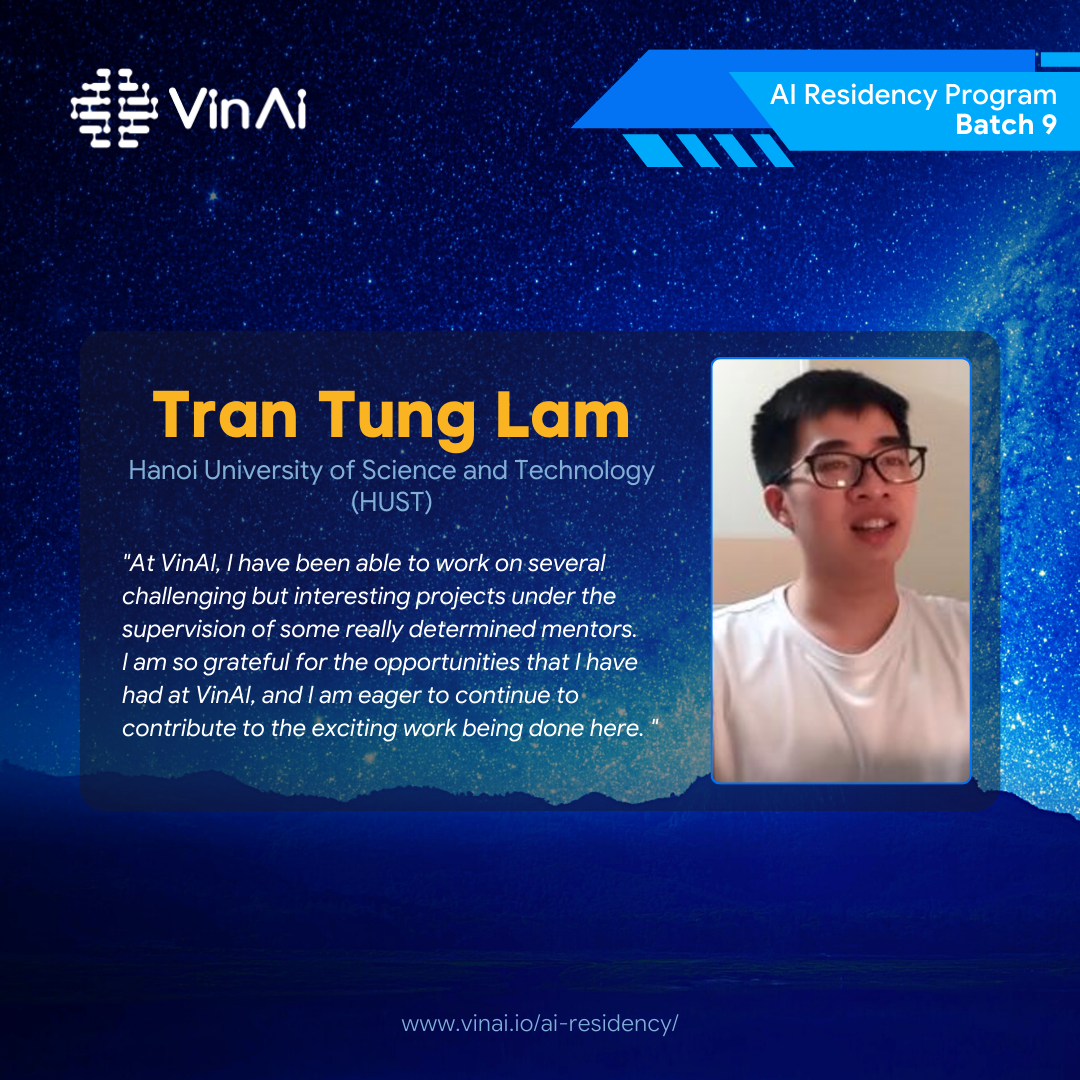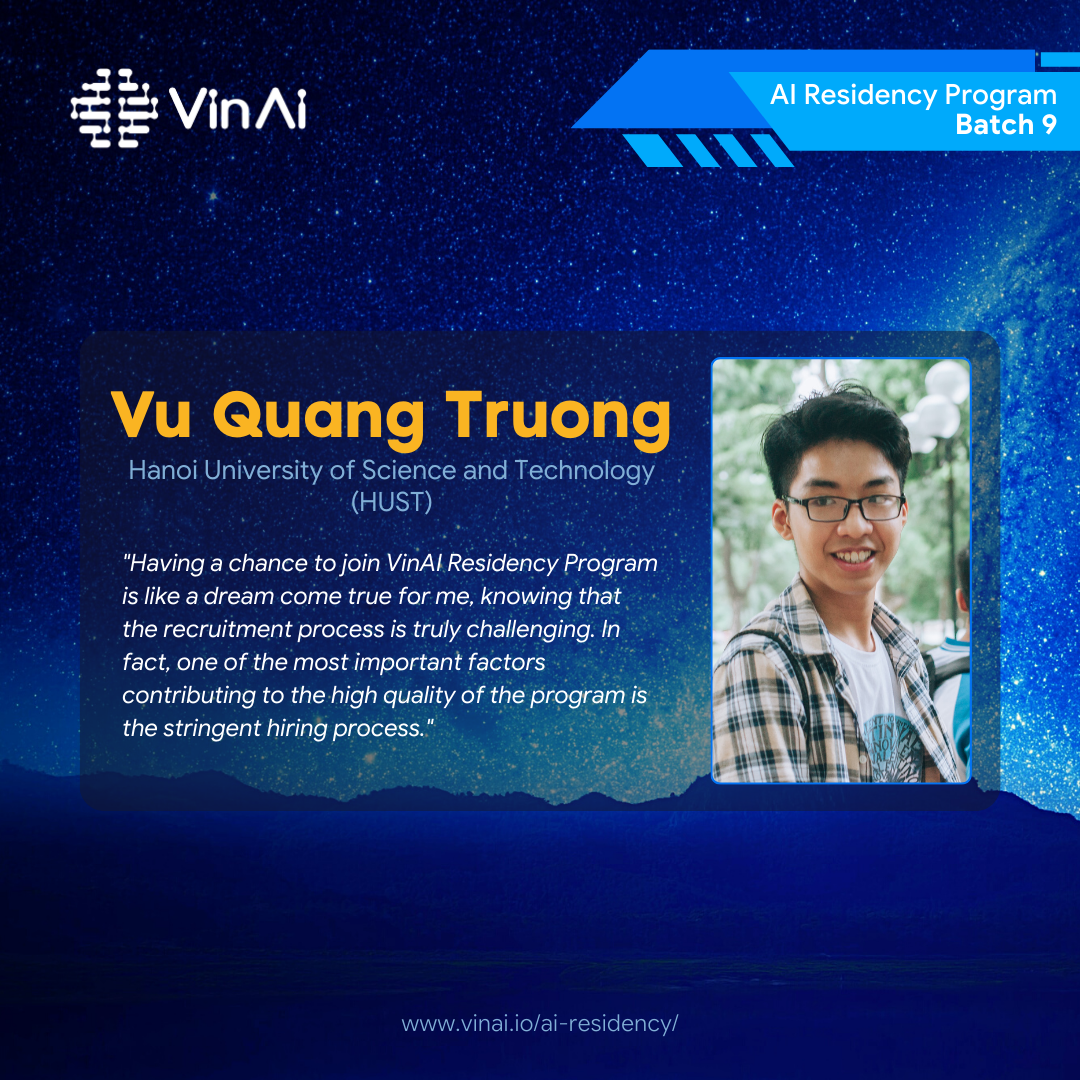 Batch 9 Interns: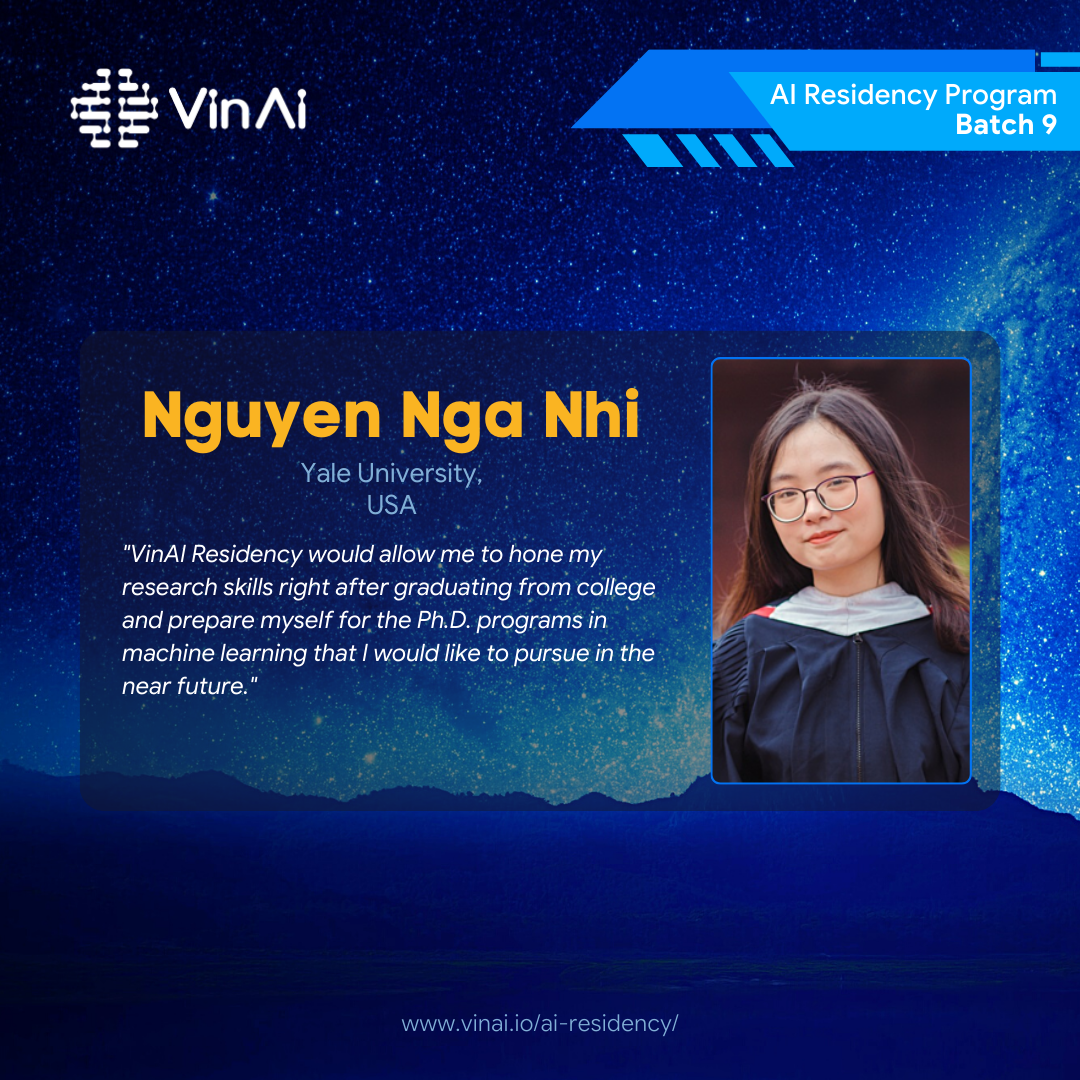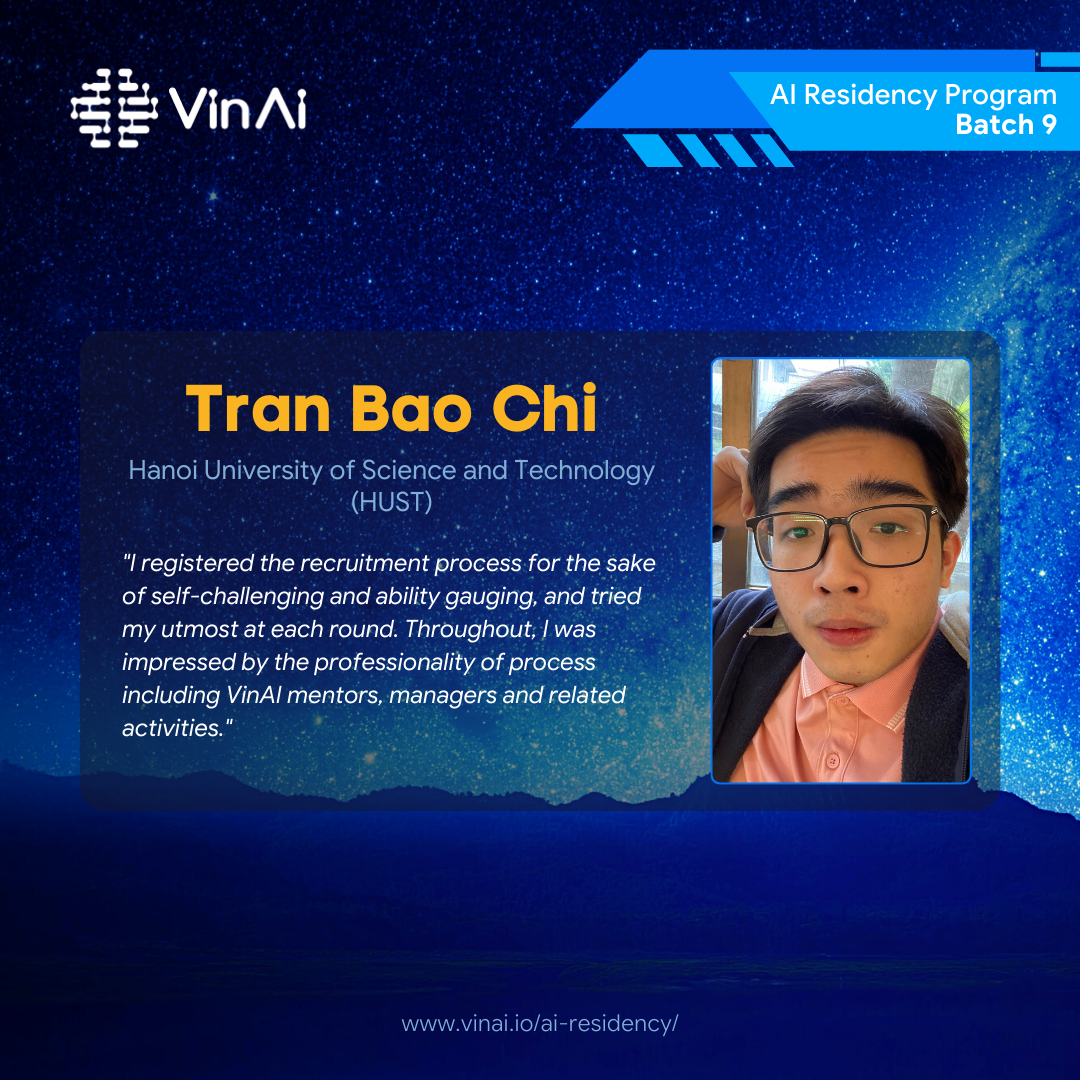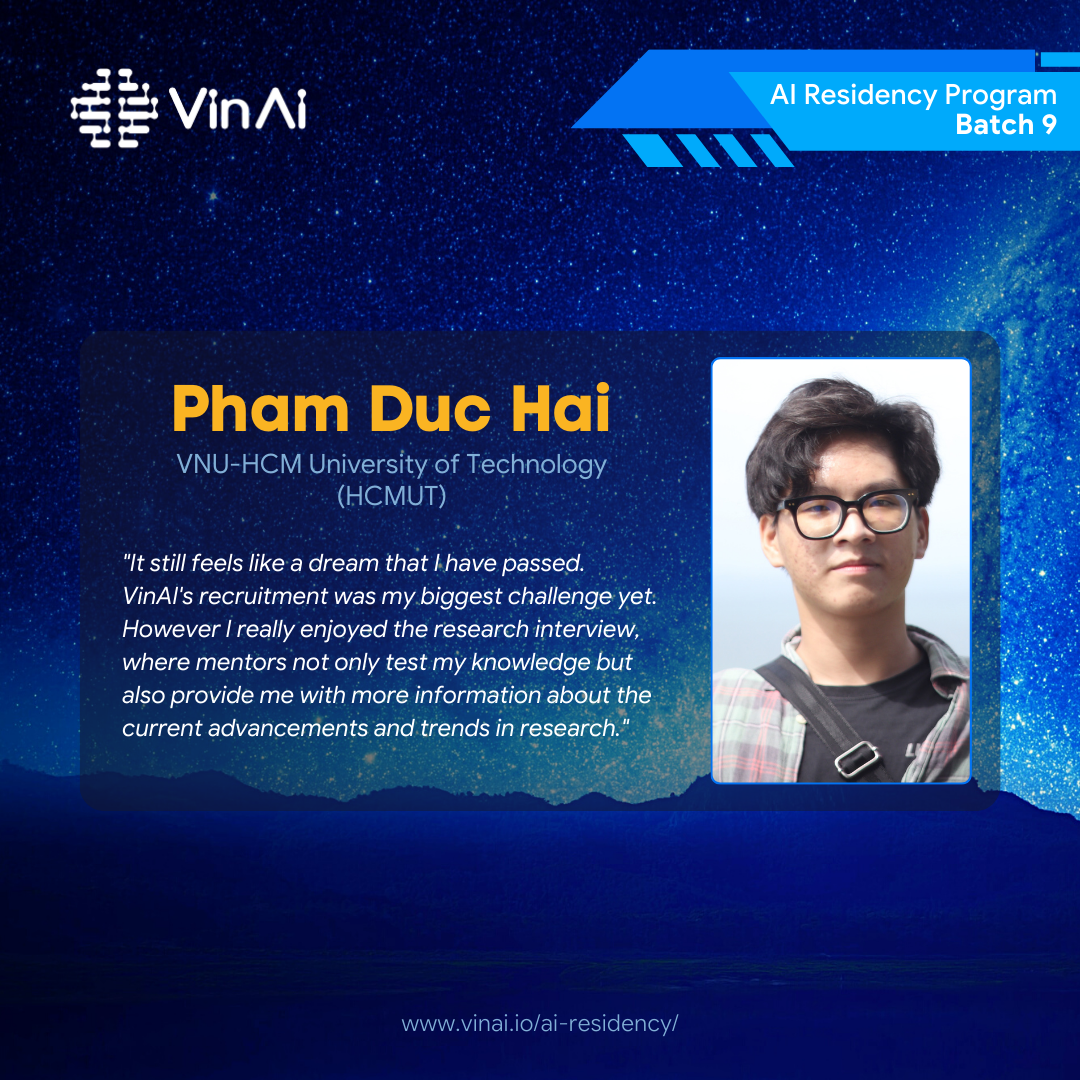 About us
Founded in 2019, VinAI is a global top 20 AI research-based company with a myriad of practical research projects and products. VinAI's headquarters are in Hanoi (Vietnam), with additional locations in Ho Chi Minh City, the United States, Australia, and Europe. Bringing together almost 200 high-profile researchers and engineers, VinAI sets out to transform its state-of-the-art AI research technology into products and services that solve real-world problems.
AI residency program, the prestigious program seeks to exploit the vast yet untapped talent pool in Vietnam, started in 2019 with the goal of nurturing and training the next-generation AI researchers and future leaders, the program is designed to address a critical bottleneck in the career development of young talents: The lack of opportunities to gain both adequate research and applied industrial experience at a world-class research facility. VinAI has trained 70 brilliant young talents and had 101 papers accepted and published at Top-tier conferences such as CVPR, NeurIPS, AAAI, ICML, ICLR, EMNLP, NAACL. The program also records 67 Ph.D. scholarships across the world's top 20 Computer Science universities.
Back to News