23/06/2023 VinAI in the news
VinAI's ambition at 2023 Conference on Computer Vision and Pattern Recognition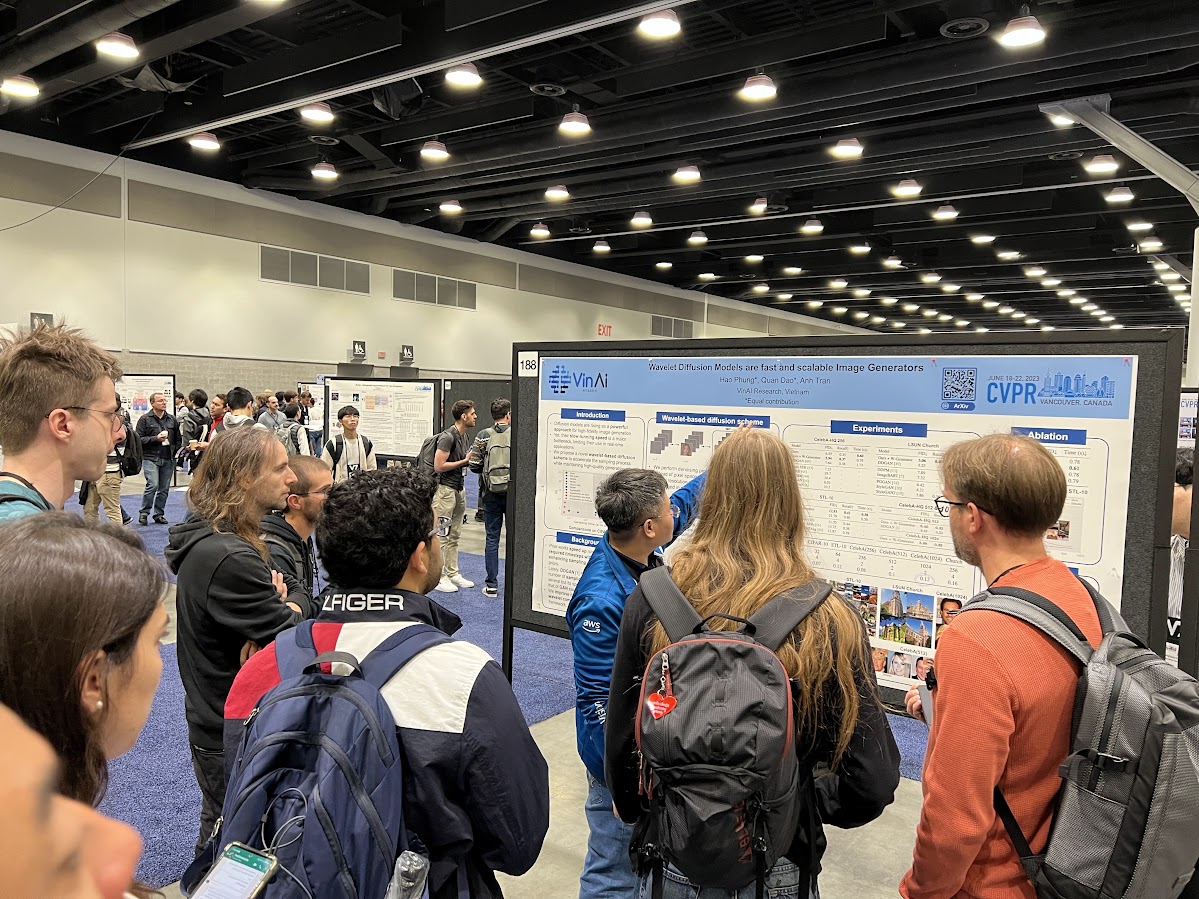 On June 21 and 22, VinAI attended the 2023 Conference on Computer Vision and Pattern Recognition (CVPR) in Vancouver, Canada. During the event, VinAI clearly showed its determination and unremitting efforts to elevate Vietnam on the world AI rankings.
Being one of the leading events in Artificial Intelligence, the 2023 Conference on Computer Vision and Pattern Recognition was a chance for VinAI to affirm its position in the field, open new cooperation opportunities as well as contribute to putting Vietnam on the global AI map.
VinAI presented and reported to the conference excellent research works including 4 top-tier papers. They are HyperCUT: Video Sequence from a Single Blurry Image using Unsupervised Ordering, Wavelet Diffusion Models are Fast and Scalable Image Generators, ISBNet: a 3D Point Cloud Instance Segmentation Network with Instance-aware Sampling and Box-aware Dynamic Convolution and Efficient Scale-Invariant Generator with Column-Row Entangled Pixel Synthesis. These groundbreaking research papers showcase the status of VinAi on a global stage, as well as the capabilities of Vietnam in the field of artificial intelligence.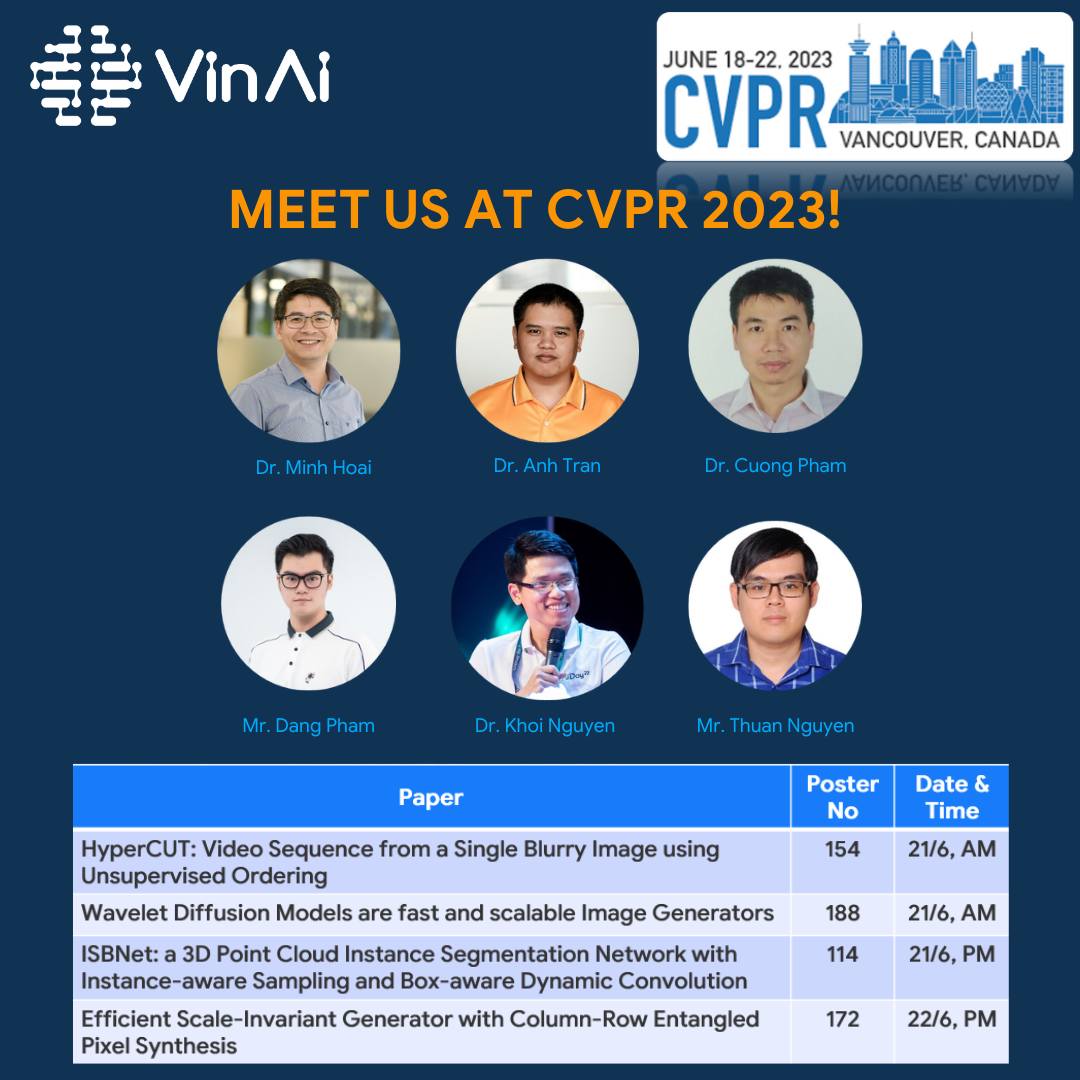 Believing that talent is the key to success, VinAI trains and empowers future leaders in the field of artificial intelligence with the AI ​​Residency Program, through which young talents are given opportunities to learn and expand their influence in the artificial intelligence industry. At CVPR, VinAI actively sought practical connections with leading professors, enabling its AI residents to continue their Ph.D. studies after graduating from VinAI.
Furthermore, the six attending VinAI scientists enthusiastically engaged in networking and cultural exchange with the vast amount of other nationalities attending the event. This invaluable experience not only allowed the talented Vietnamese scientists the opportunity to stay abreast of global AI trends but also facilitated meaningful connections within the AI community.  
With constant efforts to empower AI to better life and solve real-life problems, VinAI has demonstrated its crucial role in conducting world-class research, developing cutting-edge products, and nurturing top leading talents.
Back to News