01/01/2022 VinAI in the news
SVM: A next-generation driver-assist feature for the first electric car in Vietnam
On Saturday, December 25, 2021, VinAI showcased the 360 Surround View Monitoring  System (SVM) as a next-generation driver-assist feature for the first electric car in Vietnam at VinFast VFe34's handover event.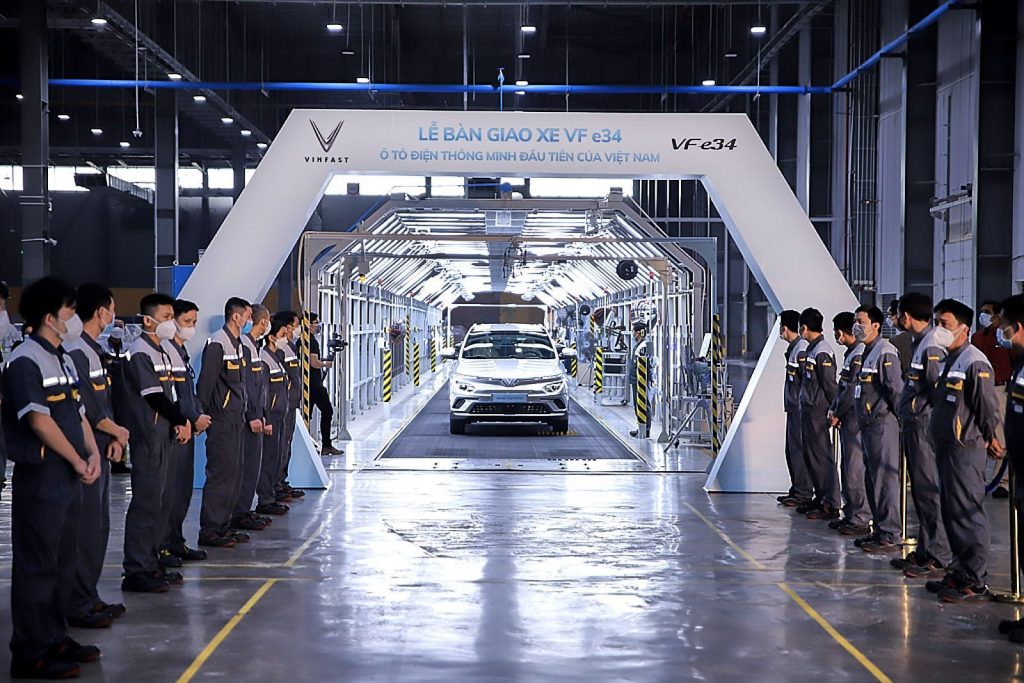 By rendering a 360-degree view from four single fisheye cameras and leveraging artificial intelligence, VinAI's SVM offers drivers full control over the vehicle's surroundings and eliminates blind spots. This advanced functionality is usually offered in the high-end luxury segment and VinAI is making it available in all car segments.
Aiming to bring driving safety and experience to the next level, SVM is at full speed to develop more advanced AI-powered features integrated into the upcoming vehicle models.
"With a seasoned team of AI researchers and engineers at VinAI, we are developing the next generation of vehicle safety that combines in-cabin monitoring and surrounding sensory systems", said Dr. Hung Bui – CEO of VinAI.
Next Step:
We are going to CES 2022, hosted in Las Vegas from 5th-8th January! Swing by West Hall, booth #6043 to take a closer look at VinAI's product suites!
For more information about VinAI products, visit at: https://www.vinai.io/product/
Back to News