Who we are
The first AI research lab in Vietnam with a focus on fundamental research
VinAI Research is a leading research Institute with headquarters in Hanoi and Ho Chi Minh City, Vietnam and a spanned network across US, Australia, France and Asia-Pacific region. Funded by VinGroup, the largest enterprise in Vietnam by capitalization, our mission is to conduct high-impact research that pushes the knowledge frontier in AI and to accelerate applications of AI in Vietnam, the Asia Pacific region, and beyond.
Headed by its founding director, Dr. Hung H. Bui (formerly of Google DeepMind), this is the first AI research organization in Vietnam created with an exclusive focus on top-tier research, publications, and the leader in AI innovation. The Institute enjoys a world-class research facility, including ample access to data platform, computing infrastructure, GPUs and lifestyles. We have an active network of research collaboration with world-class research labs and most brilliant minds all around the world. The current research areas include, but not limited to, machine learning, deep learning, computer vision, robotics, natural language technologies, reinforcement learning, and autonomous systems.
Applied AI
With the aim of becoming a Vietnamese AI Champion, VinAI provides AI solutions in areas including computer vision, NLP, speech recognition & machine learning. Prioritizing speed & commitment in solving our client's problems, we focus on areas in which we have an outstanding technological advantage. Our solutions aim to meet a global need and to be applied in many different industries.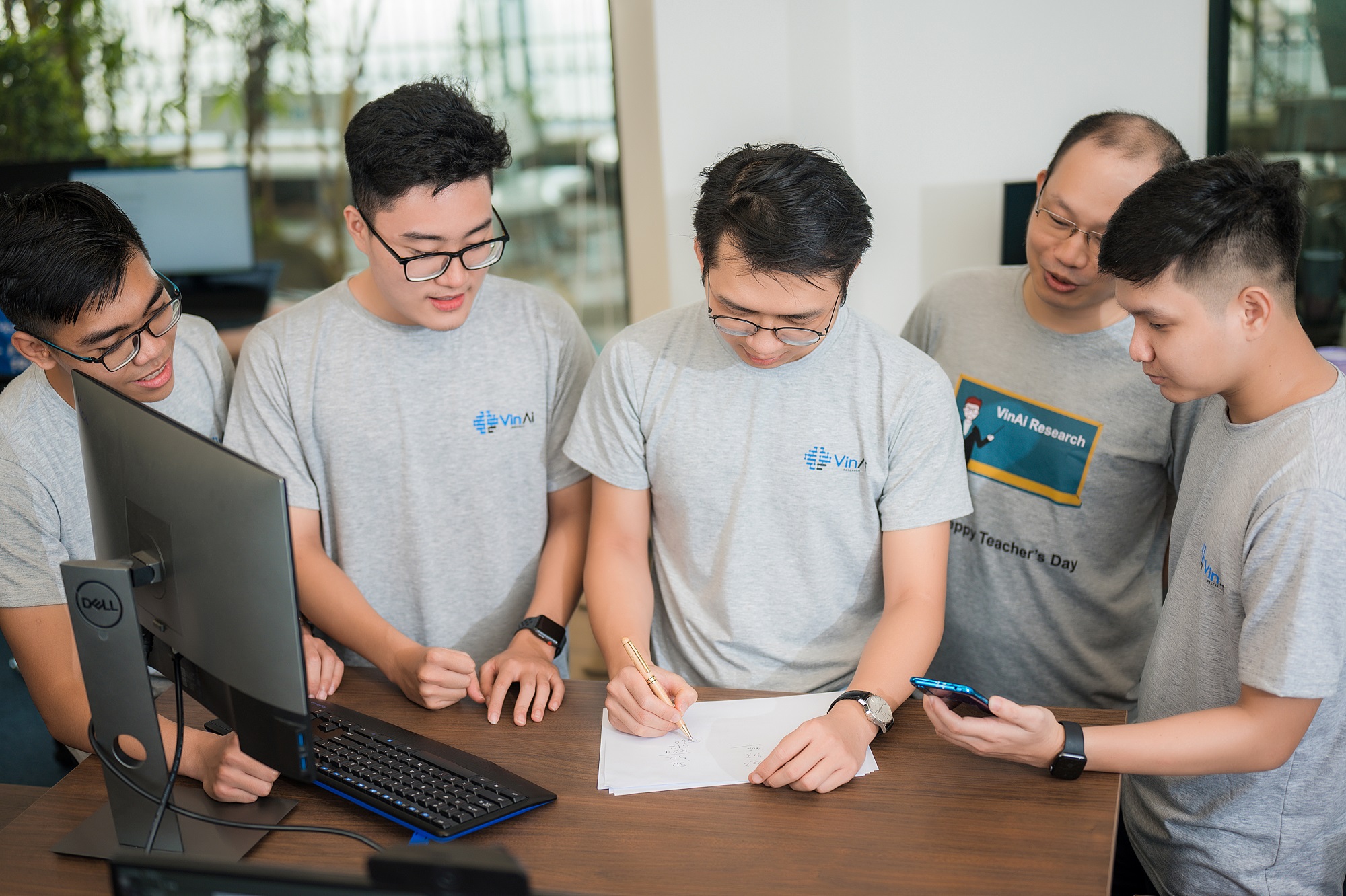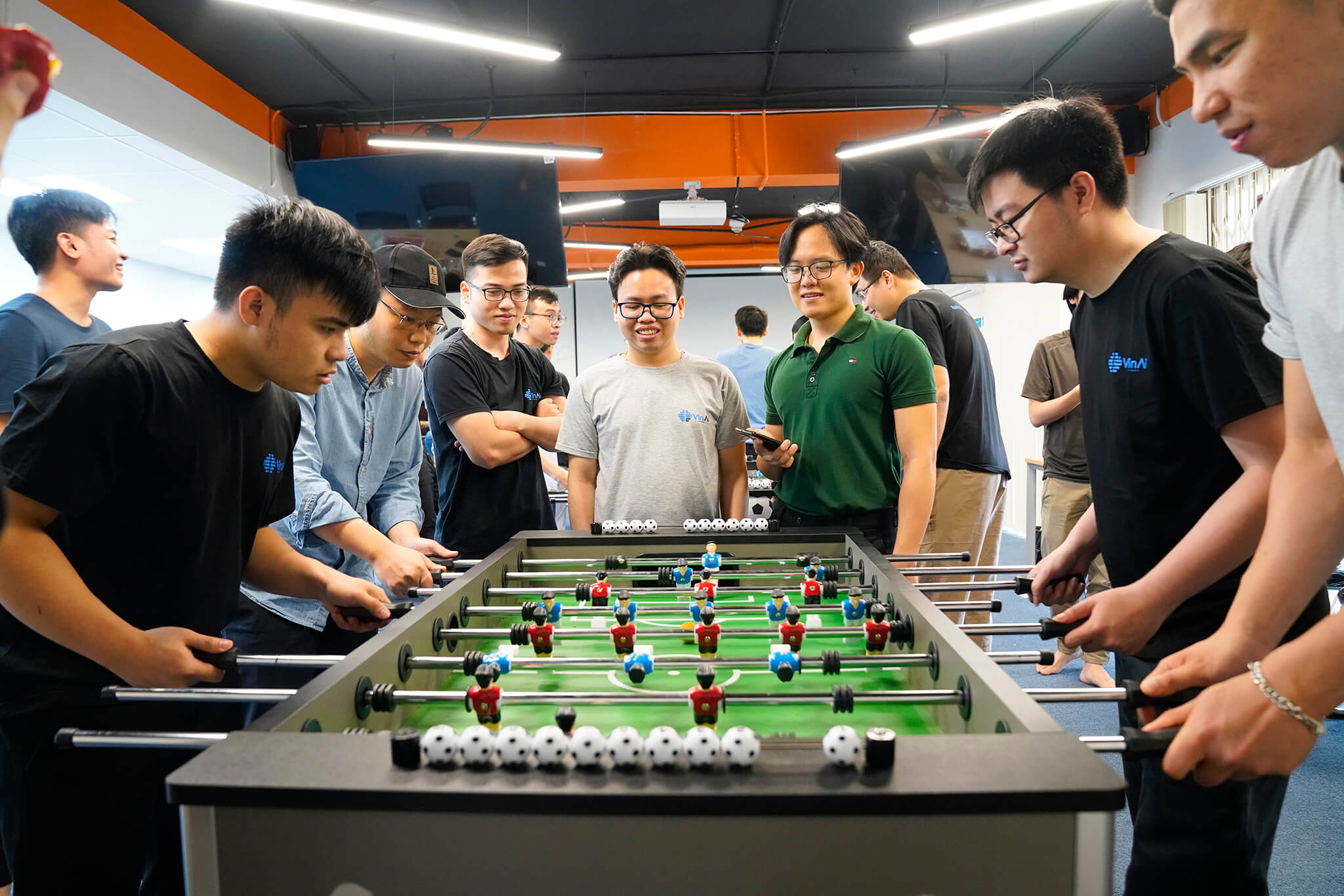 AI Residency
Program
The VinAI Residency program has been created to identify the top young AI talents who will be trained to become the future leaders in various areas of AI. The residents are expected to spend approximately two years to directly participate in our research programs while being mentored by the lab world-class research staffs. Besides, they are expected to contribute to all aspects of research projects, including idea inception, experiment design and implementation, and writing and presenting research work at top-tier conferences in AI.
Leadership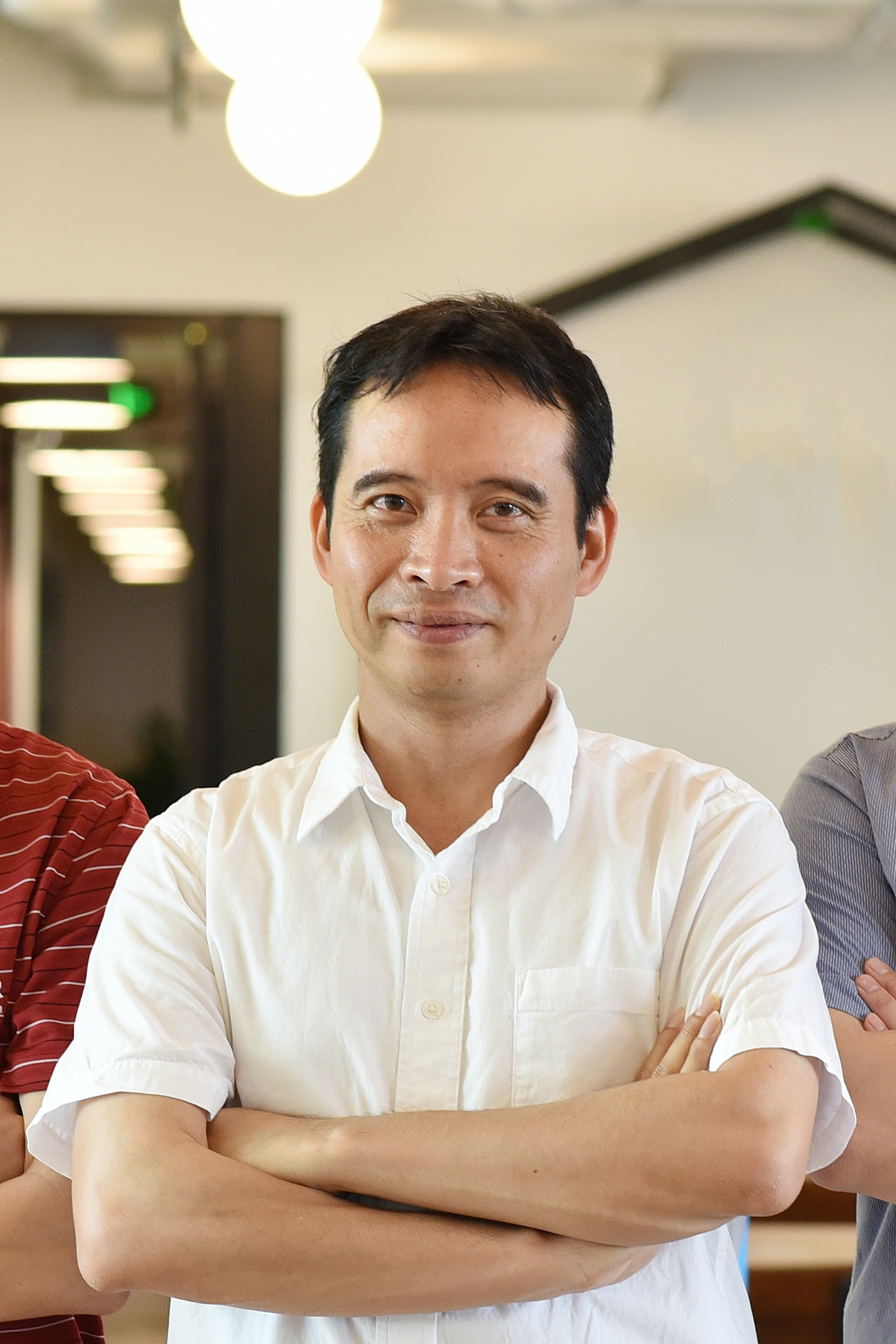 Dinh Phung
Senior Principal Research Scientist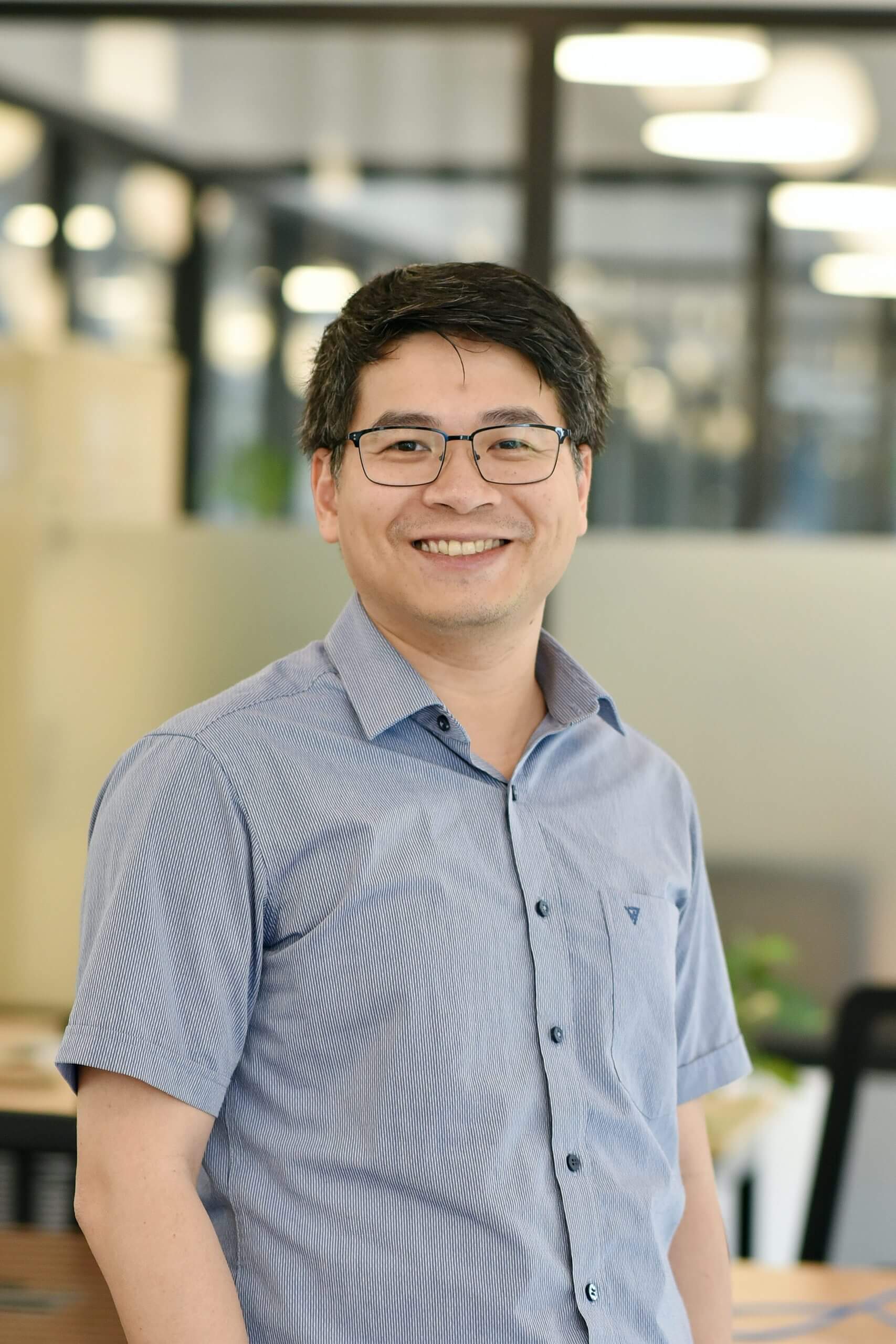 Hoai Nguyen
Head of Perception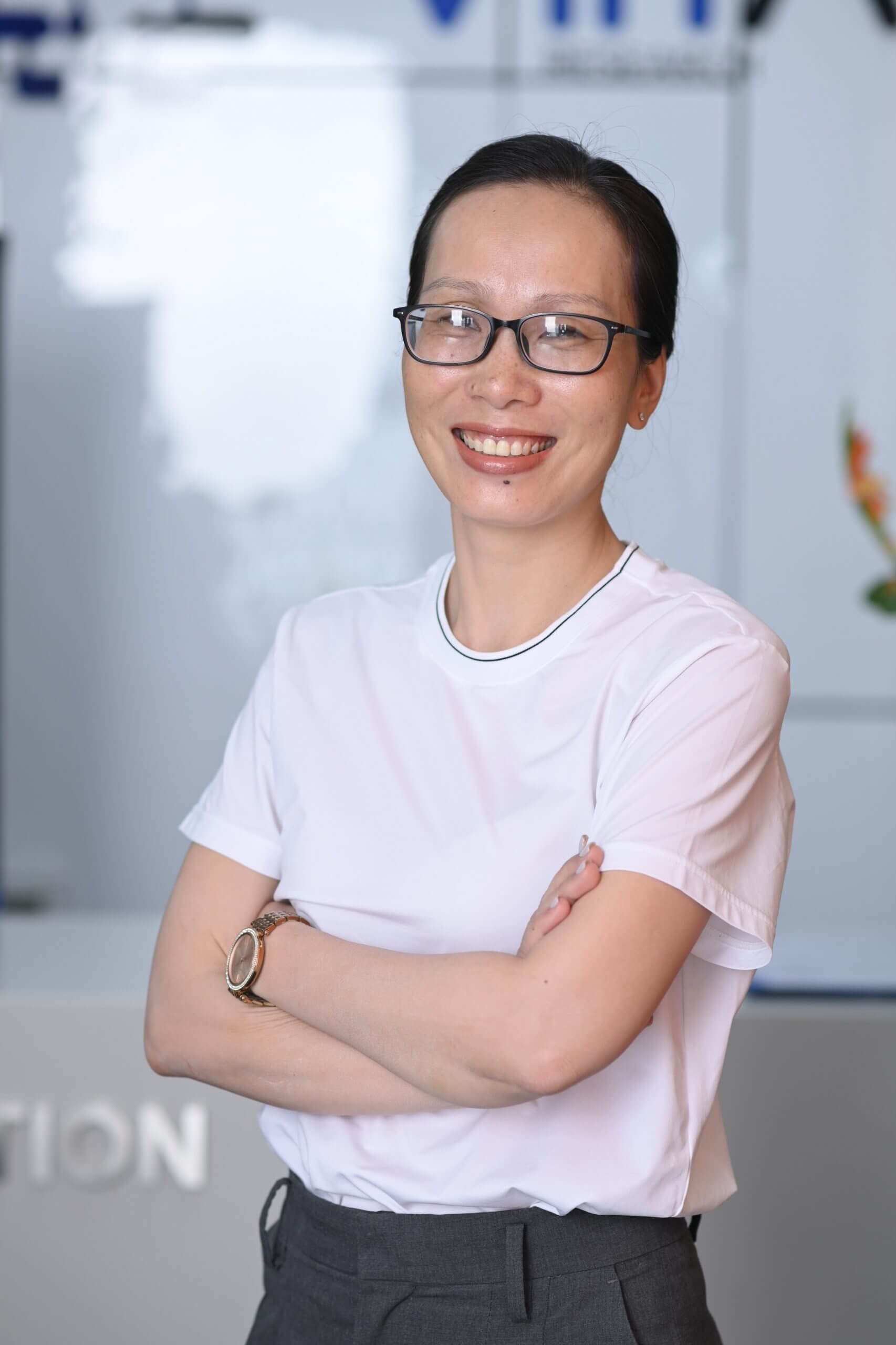 Van-Anh Dam
Head of Operations
Our Teams
Research
Focusing on Machine Learning, Computer Vision, and Natural Language Processing, our research aims to address fundamental problems of these areas as well as to develop practical methods that enable impactful applications.
Explore Jobs
Applied AI
Joining the "Make in Vietnam" initiative, we are not only focusing on creating top-tier research and publications but also on developing and applying research results into products for Vietnamese people.
Explore Jobs
Operations
Our Operations team works hard to bring the best working environment and nurture VinAI culture for advancing AI research.
Explore Jobs
Locations
VinAI Research was founded in 2019 with the headquarter in Hanoi. Ever since then, we've been expanding our presence in Vietnam with a new office in Ho Chi Minh City.