22/08/2023 Machine Learning
VinAI Presents at Machine Learning Research School (MLRS) 2023 in Thailand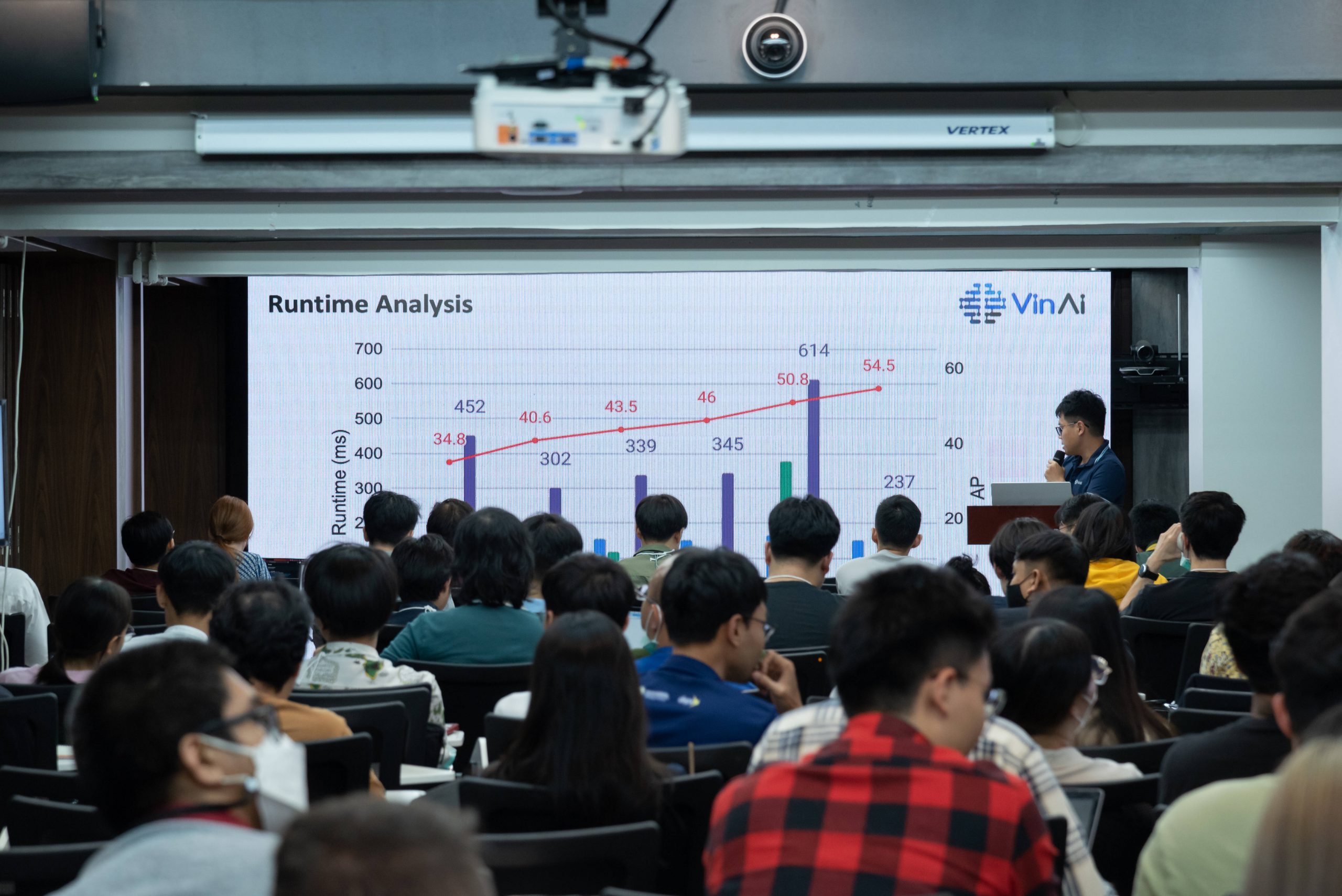 In early August, VinAI made its mark at the Machine Learning Research School (MLRS) 2023. Alongside a multitude of global experts, VinAI representatives aimed to share crucial knowledge and advance Machine Learning research.
VinAI's representatives also contributed to panel discussions addressing topics including "Submitting Your Papers to ML Conferences" and "Career Development in Academia and Industry."
The event takes place annually, with the primary goal of providing students and researchers with a foundational understanding of Machine Learning. The inclusive event offers insights from global experts and fosters interaction between attendees.
Reflecting on the event, Dr. Khoi Nguyen shared his experience, saying, "The event was impeccably organized, with the organizers displaying warm and enthusiastic hospitality. Renowned machine learning experts gathered to discuss practical topics like Core ML, Causal ML, Privacy ML, Societal Impact, Sustainability, Computer Vision, and NLP. I fostered valuable connections with fellow researchers, opening avenues for potential collaborations, all while enjoying an impressive tour of Bangkok, Thailand."
MLRS 2023 provided an excellent platform for VinAI to not just demonstrate its prominence in AI and Machine Learning fields, but also showcase its resolute commitment to introducing future technologies, today.
Back to News