AI Residency Program: Engineering Track
at VinAI (View all jobs)
Hanoi, HCM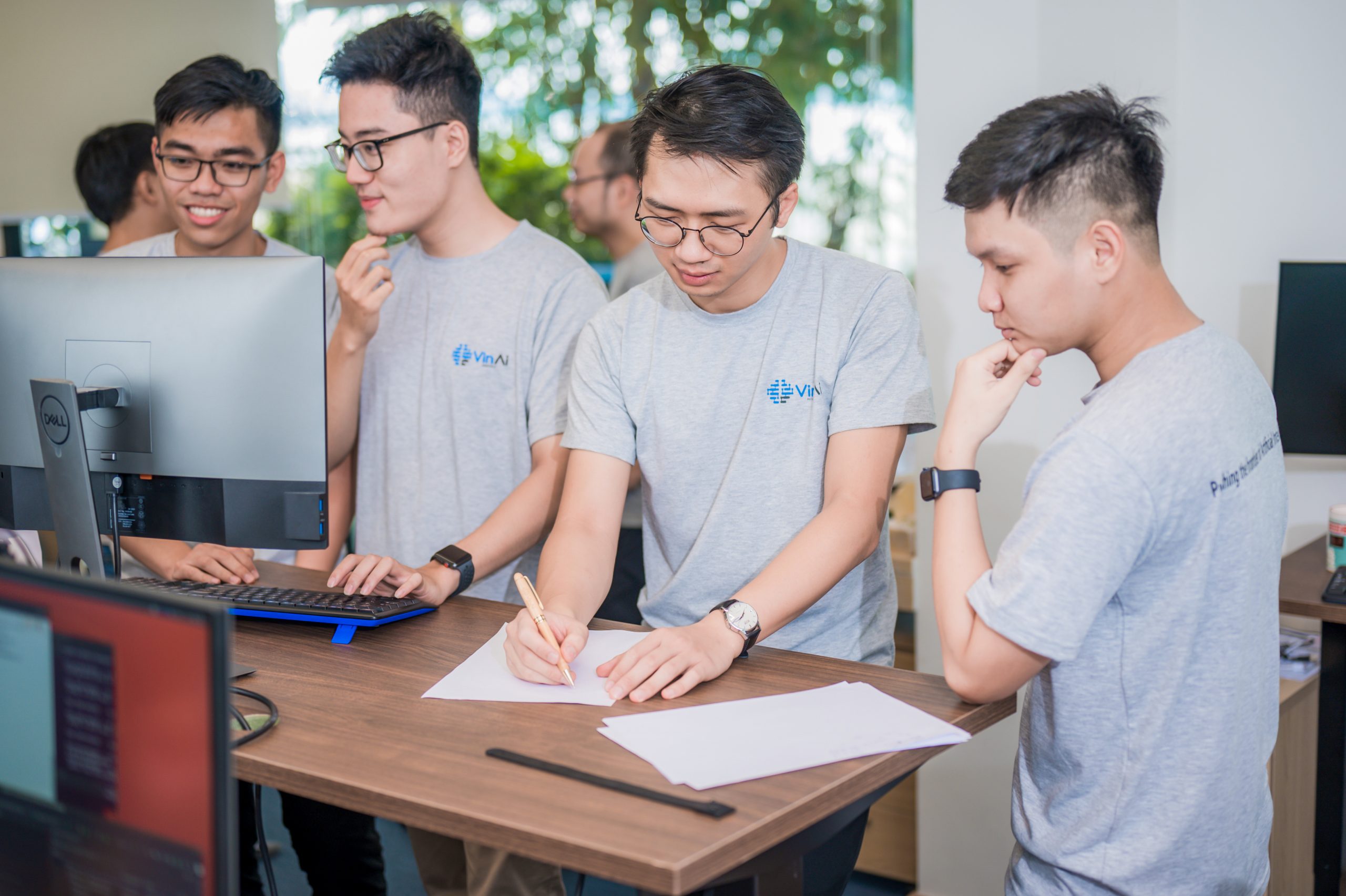 VinAI Research is looking for candidates who are talented freshers capable of working on research projects and/or translating research ideas into building AI and deep learning systems in computer vision, natural language/speech understanding, and recommendation systems. VinAI Engineering Residency Program seeks early-career talents and develops them into future AI leaders.
---
What you'll do
Deploy state-of-the-art AI models on edge and mobile devices.

Optimize AI models for edge devices, including customizing deep learning layers, model distillation and model quantization to improve latency, memory and power usage.

Develop/modify system-level deep learning frameworks to utilize hardware acceleration on edge devices such as GPU and DSP.

Implement on-device training algorithms.
Requirement
Current penultimate or final year students, recent graduates in a CS program (or equivalence) in a University in Vietnam or abroad.

Minimum 3.0/4.0 or 7.5/10 GPA.

Strong, self-driven interest in conducting research work, a healthy curiosity and the

ability to learn new in-depth technical materials.

Exceptionally strong ability in either mathematics or coding skills or both. Preferences

will be given to candidates with demonstrated evidence for their abilities (e.g., previous research experiences at local university, participation in international/national competitions in science and programming, popular github repos of implementation of machine-learning models, completion of basic online AI open courses).

Adequate communication in reading, writing, and spoken English. Advanced English technical communication training will be provided at the research lab.
You'll get
Competitive compensation.

Opportunity to continuously grow your knowledge in ML technology.

Opportunity to contribute, interact, share and learn from exceptionally talented colleagues from VinAI.

Chance to publish research outputs at top-tier AI venues.

Trained on AI algorithm development and problem-solving skills to tackle real-world applications.

Hands-on experience with real products, especially of Vingroup ecosystem and world-class projects.

1:1 mentorship with provided career orientation.
---
Interested applicants are invited to send your application to job@vinai.io with required bullets:
CV
Transcripts (we accept unofficial documents)
Letter of Recommendation (Optional)